Christmas and New Years in Gulf Shores
The holidays are rapidly approaching and there are plenty of reasons to trade in your white Christmas for white sands and to enjoy a holiday meal while watching a sunset over the beach. Our guests tell us that they have two favorite things about being in Gulf Shores over the holidays. One, it's the beach. And two, when the gathering is not at your house, you don't have to do all of the work!
Ten Reasons Why You Should Spend Your Holidays in Gulf Shores
1. We'll deck the halls. Want the full holiday experience, twinkling lights and all? We'll decorate your vacation rental for a festive feeling. Just give us a call and we'd be happy to talk through what you're looking for and what we can do!
2. Groceries, catered meals, and gourmet kitchens. Make your meal prep easy. Have groceries delivered for your arrival, or even have some meals catered or delivered so you can spend your time relaxing with family and friends rather than spending your time cooking. If you do want to show off your culinary skills for Christmas dinner, we even have a few homes with gourmet kitchens!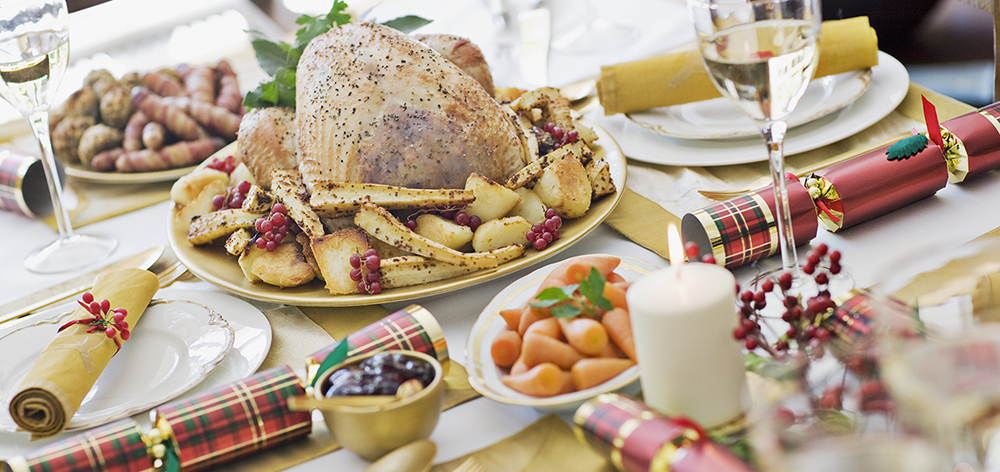 3. Santa delivers to our office. No need to stuff the car full or try to squeeze gifts into luggage. Ship your holiday gifts to our office and pick them up once you have arrived.
4. We have room for the whole family. Our homes anywhere from three to 12 guest rooms, so you have room for everyone to stay together. Some of our vacation rentals can even sleep up to 36 people including Morning Glory, Dream Big, and Lemonade Stand.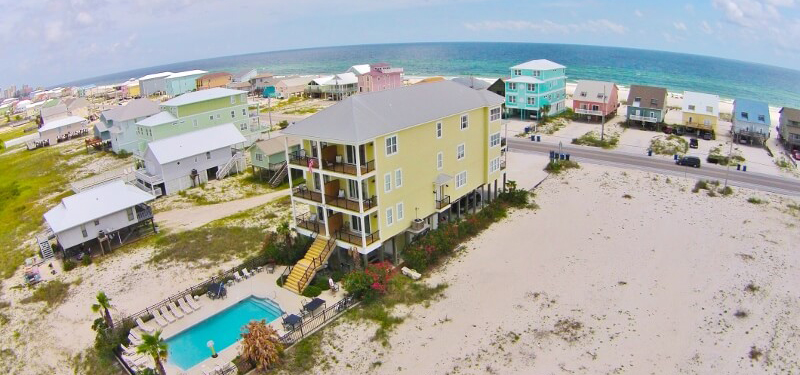 5. And, we can accommodate the whole family. Several of our homes have elevators so your grandparents, gifts, baby strollers, and groceries are easy to bring along. View our Gulf Shores vacation rentals with elevators.
6. Christmas in t-shirts and New Years on a beachfront deck. We love our summers, but the weather in Gulf Shores in the late fall and winter is delightful. In November, the temperature highs are a near-perfect 70 degrees, and from December to February, you'll find sunny skies and average high temperatures in the 60s. You can even enjoy family dinner out on a beautiful deck.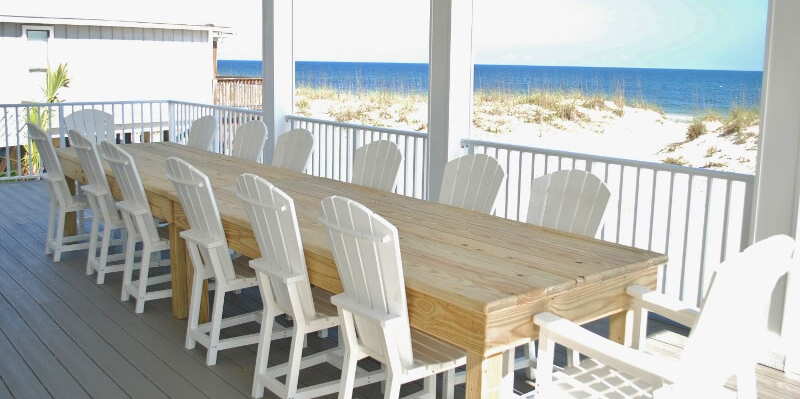 7. The peace and quiet of Gulf Shores. Whether you want a lagoon or beach view, many of our homes have the perfect porch or pier to enjoy a bit of peace and quiet during the holiday hustle and bustle.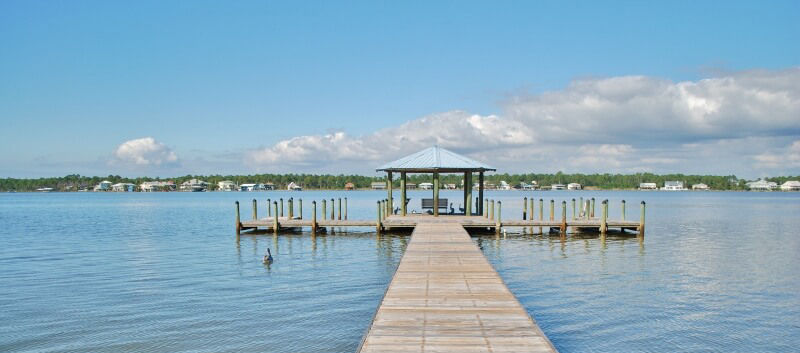 8. Gulf Shores holiday events and activities. There are a range of holiday activities around town if you want to go out. While some events, like photos with Santa and ice skating at the Wharf, are available all season long, other events only occur on specific dates.
Popular Christmas events in Gulf Shores include:
9. Last minute shopping. We have a big outlet mall in case you've saved your holiday shopping for the last minute.
10. The beach! There is a beautiful beach that is just amazing. No matter if it's warm or cool, a stroll along our beach is a great way to walk off some of those holiday meals or just enjoy the season.