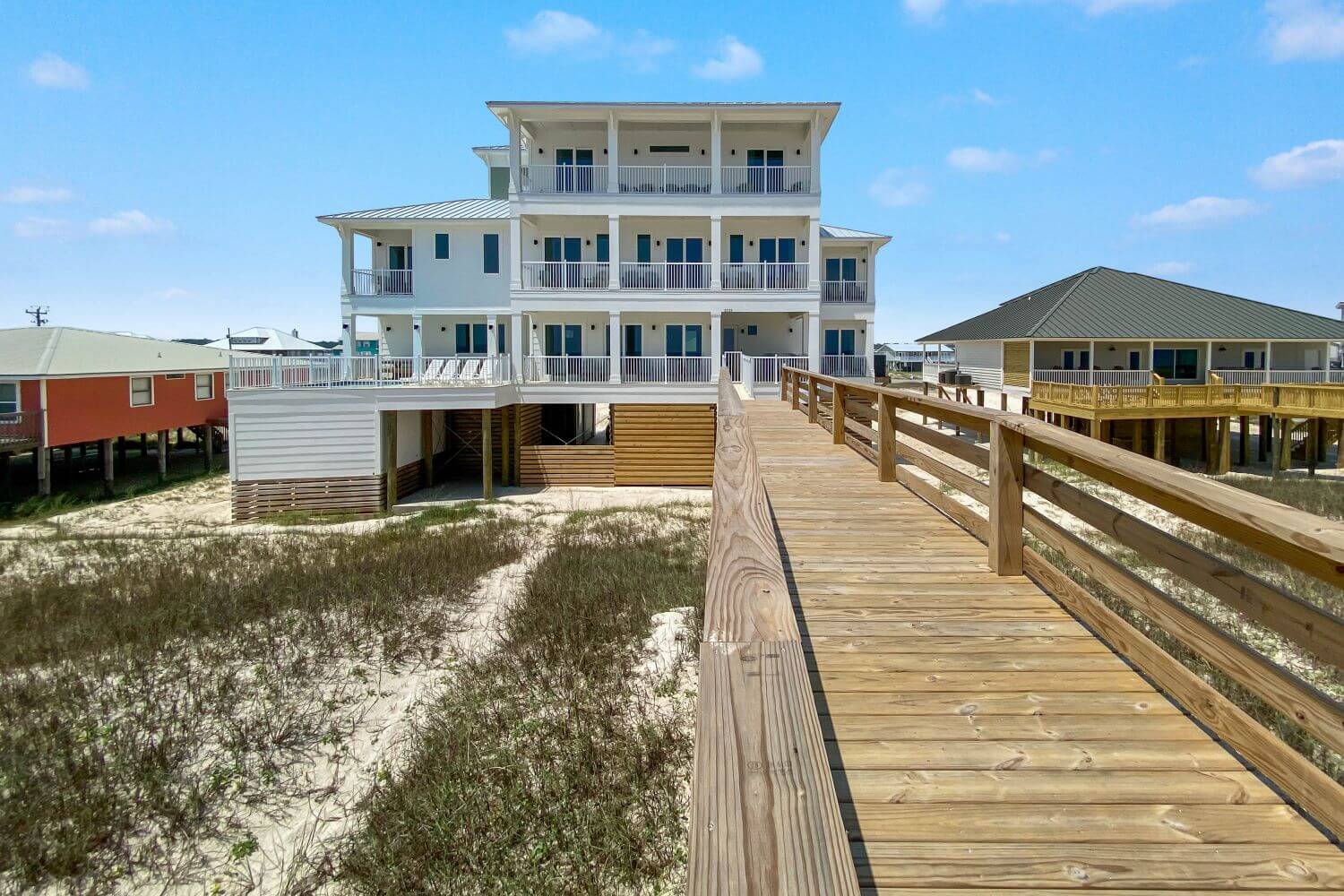 Specializing in Big Beautiful Beach Houses
As owners of vacation rental properties, we know the challenges of managing your beach home investment. Whether it is a second home that you rent, or strictly an income property, it is important to maximize its rental potential while keeping your house in great condition.
We started Gulf Shores Vacation Rentals with our own vacation rental investment properties, purchased at the height of the real estate bubble in 2005-2008. At that time no local property management company thought they could earn the returns we expected (and needed), or had a plan to proactively keep our homes in the best possible condition so that guests would want to come back year after year. Their business plans were not then, and are not now, based on the success of each individual home they care for. We literally plan, measure and execute on a house by house basis because we know your most important measurement is how your house is performing.
We are a locally-owned, professional management company. We bring a base of broad professional experience from multiple industries plus nearly 20 years of vacation rental management honed from studying best practices, watching trends, and continually adapting and evolving. We participate in industry advisory and professional development groups on a national level to ensure we can provide our client partners with the best performance possible. We invest in professional development for our staff to better serve you.
And it is a partnership. We only make money when you make money.
We are not a discount, manage-from-distance, pay-the-lowest-wage-possible-and-get-the-low-quality-that-produces kind vacation rental manager. There are lots of those companies around these days. You rarely get the best result from the cheapest provider. Sometimes you get what you pay for. We provide hands-on service for premier homes.
To produce great results, we stay focused! It is important to us to do a great job for you, and for the guests who stay with us.
We focus on homes in the West Beach area of Gulf Shores, and beachfront homes in Kiva Dunes, that are nicely furnished, well-maintained, have 4 or more bedrooms, and are waterfront and/or have a pool. We limit our portfolio to a maximum of 35 homes in order to provide a high-level of service to our owners. Our growth is from continued performance for your home.
Our job is to keep your home in great condition so guests want to come back again and again! We include basic maintenance items like changing filters and light bulbs, keeping your listing photos and virtual tours up-to-date, blowing sand from around the house and basic exterior cleanup before each guest, etc. We do not consider those to be extras that you should be billed for. We know you do not want to be "nickeled and dimed". Because of the type of properties we represent, we can offer hands-on service without premium fees.
We are happy to meet you and look at your Gulf Shores Vacation Rental property with no obligation. We'll offer suggestions on how to best meet your objectives for your investment. If it seems like a good fit, we can talk about managing it for you.
Give us a call!
Geoff & Susan Gaberino
Property Owners & Managers
Gulf Shores Vacation Rentals, Inc.