Considering a winter beach vacation to experience Gulf Shores? With moderate weather, plenty of opportunities to explore outdoor activities, and even availability to celebrate Valentine's Day and Superbowl Sunday, there is still time to book a winter getaway to escape chilly winter weather and enjoy the mild climate of Gulf Shores.
Mild Winter Weather in Gulf Shores, AL
Visitors to Gulf Shores, Alabama during the winter season can expect to enjoy mild temperatures ranging between the 60s and high 40s. Visitors can expect weather that invites time spent outdoors, even when winter weather rages on in other parts of the country. From a day on the golf course to exploring local state parks, Gulf Shores is a perfect place to visit to enjoy mild, pleasant temperatures during winter vacation.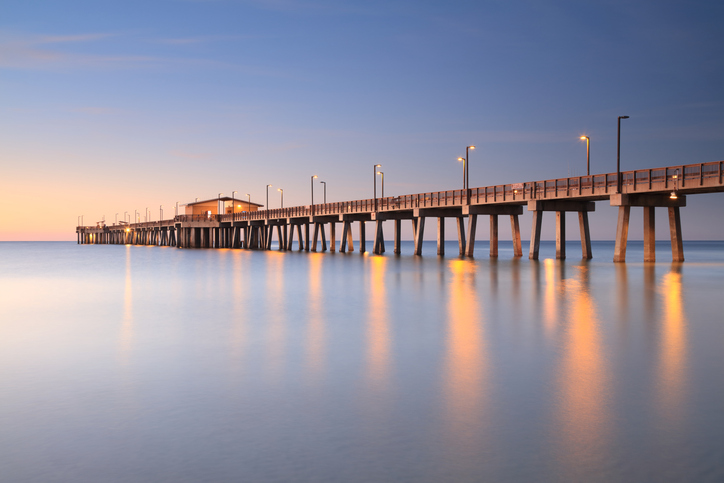 Winter Gulf Shores Activities
Fishing is a year-round activity in Gulf Shores, Alabama. From casting a fishing line from a pier in Gulf State Park to inshore and deep sea fishing, outdoor enthusiasts will find plenty of opportunities to fish. Book a fishing charter to have a professional captain lead you on a fishing expedition or set yourself up with fishing gear at a lake or bay for a relaxing day.
More outdoor fun can be found on the golf courses scattered around Gulf Shores, Alabama. Book a tee time at the Kiva Dunes Golf Course or the Gulf Shores Golf Club to enjoy practicing your golf game. Visitors can even cross off a course along the Robert Trent Jones Trail at the Lakewood Club or Magnolia Grove, both sitting outside of Gulf Shores.
Another family-friendly attraction perfect for a mid-winter visit is the Alabama Gulf Coast Zoo. The zoo is home to over 118 species and has the mission of connecting visitors with wildlife and conservation efforts. The Gulf Coast Zoo is an optimal destination for enjoying outdoor fun even during the winter months!
And if you work up an appetite for partaking in outdoor adventure and fun, you won't want to miss the many delicious restaurants that can be found in Gulf Shores! Even if the weather doesn't call for a beach day, you can still find a tasty bite to eat at a beachfront restaurant. For seafood in a casual atmosphere, try Sea N Suds. With oysters, fried shrimp, and even gumbo, this beachfront gem is a perfect destination for lunch. Or for a fine dining dinner experience, head to Perch. Dine on a meat and cheese board, a filet mignon, seared scallops, and more. Exploring local cuisine is the perfect way to enjoy a colder day during the winter season.
Book a Vacation Rentals to Experience Gulf Shores in the Winter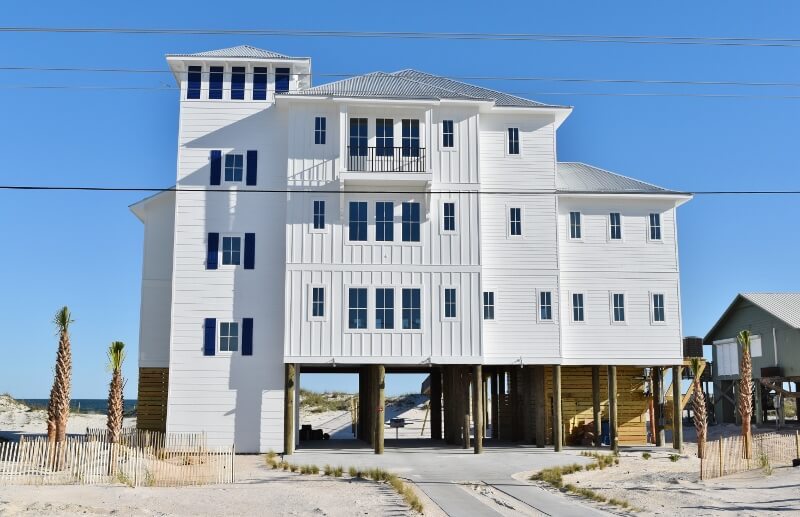 Winters in Gulf Shores and orange Beach are a magical time of year. Our spacious Gulf Shores vacation rentals are the perfect place to stay. With a 3-night minimum during the winter months, you can book a stay to enjoy the weekend and make the most of the off-season on Alabama's gulf coast!