A Gulf Shores Christmas Getaway
No matter how you celebrate, the holiday season is always a special time of year to bring your family together to create memories that last a lifetime. Whether your family has always celebrated Christmas in Gulf Shores or you want to start a new holiday tradition this year, you can plan a family vacation that everyone will love. And, we want to help. Here are a few of our best tips and tricks to planning a getaway for Christmas in Gulf Shores!
You can download our free Vacation Guide for even more recommendations of things to do in Gulf Shores, AL with your friends and family. It's full of our best recommendations for great ways to enjoy Christmas in Gulf Shores!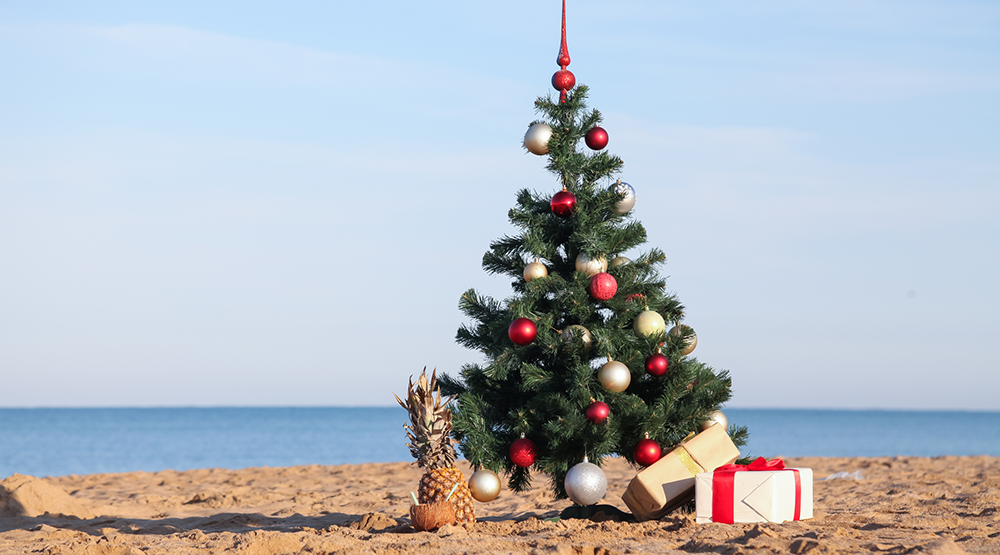 Visit During the Season's Most Exciting Events
Throughout the holiday season, Gulf Shores hosts a wide variety of wonderful events to attend. Every year from Thanksgiving to New Year's, the Alabama coast comes alive with the Christmas spirit. While some events, like photos with Santa and ice skating at the Wharf, are available all season long, other events only occur on specific dates. When planning a Gulf Shores Christmas vacation, take a peek at the holiday event calendar and choose vacation dates that allow you to experience the season's best events. Popular Christmas events in Gulf Shores include:
Pick the Perfect Vacation Rental for Your Family
Every family has different needs when it comes to finding the perfect vacation rental home. To ensure that your coastal Christmas in Gulf Shores goes off without a hitch, find a home-away-from-home that has all the amenities you need. Here are just a few things you should consider when hunting for somewhere to stay in Gulf Shores:
Consider the needs of your particular group, and search for a home that will accommodate everyone. If you do, we guarantee you'll enjoy a more relaxed, stress-free vacation!
Plan Activities Everyone Will Love
We know that keeping everyone in a big group happy is hard work! But, thanks to a long list of fantastic things to do, Gulf Shores has something for everyone! With a mild climate and bountiful sunshine, the Gulf Shores weather in December is still warm enough to enjoy a wide variety of outdoor activities. Once your crowd has tired of exploring the beach, you'll find plenty of great activities including:
Let Us Help You Plan a Getaway for
Christmas in Gulf Shores
!
Ease the burden of planning a holiday getaway for your family by making your reservations with us! Gulf Shores Vacation Rentals offers a wide variety of large vacation rentals that will meet every need you may have this holiday season. Our homes feature luxury amenities, high-end furnishing and decor, handicap accessible elevators, spacious living areas, and homes stocked with all the essentials you need to truly enjoy a seaside escape with your loved ones.
Thanks to our beautiful beachfront homes with private pools, modern kitchens, and plenty of space to accommodate everyone, you'll have no problem enjoying a restful vacation and plenty of quality time with your loved ones. Browse our vacation rentals today and start planning a holiday getaway with us. Then, contact us! We'd love to help you find the perfect place to stay!
See you in Gulf Shores,
Susan & Geoff Gaberino
Gulf Shores Vacation Rentals
Photo credit: Getty Images / DenisePohl
Start Planning Your Next Adventure