Are you visiting Gulf Shores for a nature escape? From our pristine sandy beaches to our wildlife preserves, the area is abounding in outdoor spaces for a calming retreat. Weaving together both nature and history is the Fort Pickens Aquatic Preserve. Fort Pickens is a rare taste of Old Florida is undisturbed in its natural beauty, making it one of the best places to visit along the Gulf Coast. And the aquatic preserve is a spectacular underwater archeological site, plentiful with diving and fishing opportunities. Come see the Fort Pickens Aquatic Preserve for yourself and explore another side to Gulf Shores!
For more information on nature retreat in Gulf Shores, read our blogs on Little Lagoon and the Dauphin Island Audubon Bird Sanctuary! You'll love these peaceful destinations, just like you'll love the Fort Pickens Aquatic Preserve.
What Comprises the Preserve
Located in the Southwestern corner of Florida's panhandle, the Fort Pickens Aquatic Preserve covers 34,000 acres. Among the undeveloped barrier islands and underwater secrets, you will also discover a rich habitat for wildlife and birds. Close to the Gulf Intracoastal Waterway and the Pensacola Ship Channel, the destination combines land and sea life. You'll be able to stroll along the shores, fish among the waters, or dive down into the depths to discover an archeological site.
The Shipwreck
The USS Massachusetts is one main highlight of the Fort Pickens Aquatic Preserve. This protected underwater archeological site is ideal for both fishing and diving. Many fishermen like to take advantage of the waters near the wreck, which serves as a home or hideaway for a variety of fish and marine life species. Divers can explore the shipwreck up close and personal, exploring the history and imagining the past as they make their way through the wreckage. They'll also be sure to see an abundance of sea creatures during their journey.
Fort Pickens Aquatic Preserve Birding
These barrier islands provide a significant location for migrating birds to stop en route from South America. The Audubon Society tracks these birds annually and so far has discovered over 280 different species. Among the Fort Pickens Aquatic Preserve and in the adjacent upland areas, you can birdwatch for a wide variety of feathered friends.
Other Wildlife You Might Discover
The wildlife is not just limited to airborne animals, however. There are plenty of sea creatures that you might come across at the Fort Pickens Aquatic Preserve. Bottlenose dolphins are often seen among the waves, along with sea turtles and schools of fish. Fish species that inhabit the local waters include snapper, mullet, flounder, redfish, and sheepshead. Shrimp and blue crabs are also found in abundance among the preserve. Go fishing or boating to discover this wildlife up close and personal!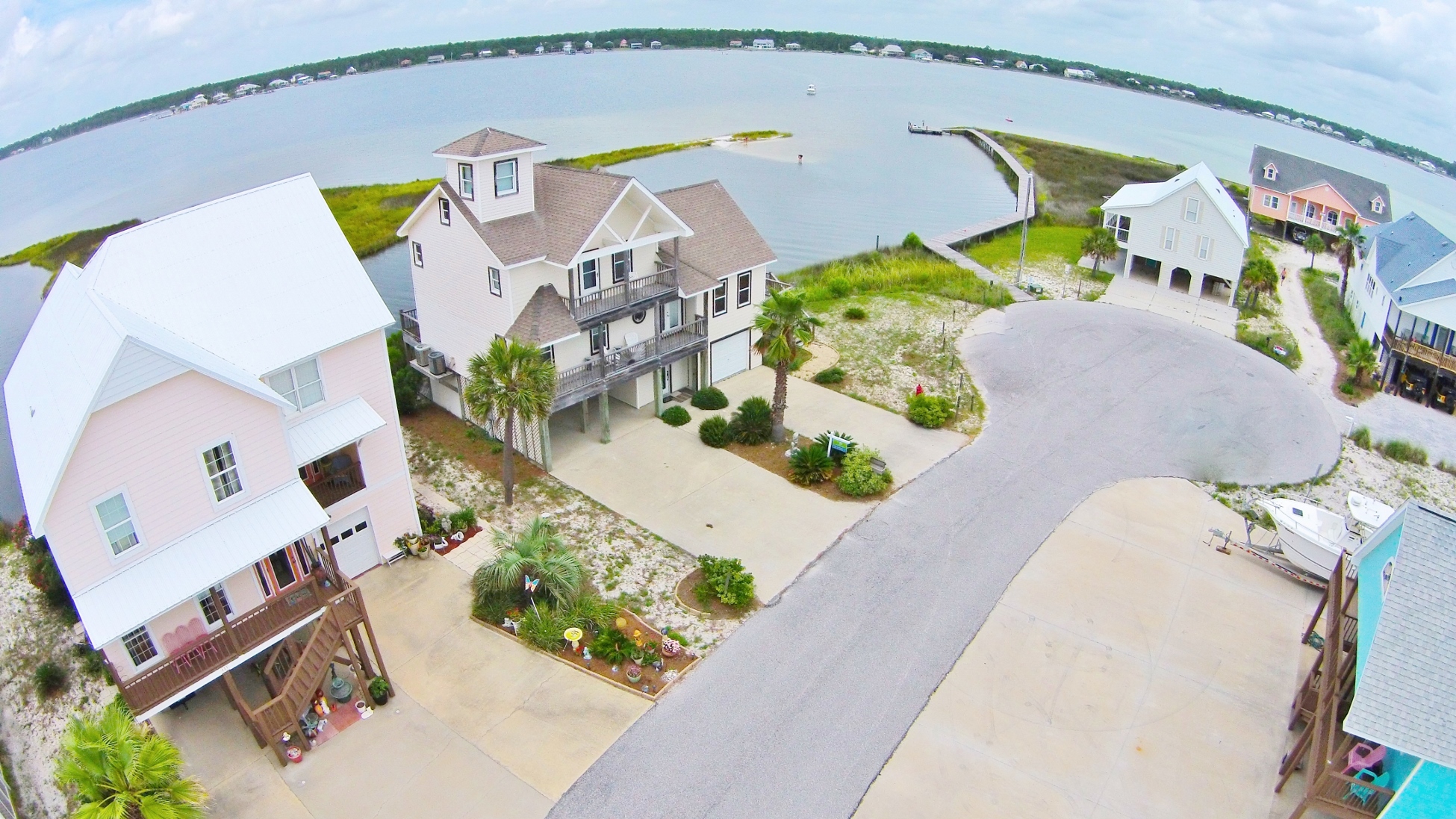 To Extend Your Nature Retreat, Stay at One of Our Lagoon Homes
Looking for a true nature escape during your vacation stay in Gulf Shores? Book one of our homes on the lagoon with a pier. You can go boating on the lagoon and will still be near the beach. Several of our lagoon homes also feature a private pool or hot tub for spending time out of your home among nature! We highly recommend our Orion Beach House. This four-bedroom, three-bath oasis is boat-friendly with water views on three sides! Let your worries slip away as you sink into the private hot tub in the evening and take in the gorgeous sunset. You'll love this getaway with Gulf Shores Vacation Rentals!