Over the past 10 years the Alabama Gulf Coast has become known for hosting great age-group, high school and college sports events. We have to give a shout out to the Gulf Shores & Orange Beach Sports Commission for all they do to bring these events here because we LOVE to have teams stay with us. As parents who have traveled with teams, we have some tips to make the trip a great experience and possibly save your team some money as well. We have a special coupon code for teams—give us a call!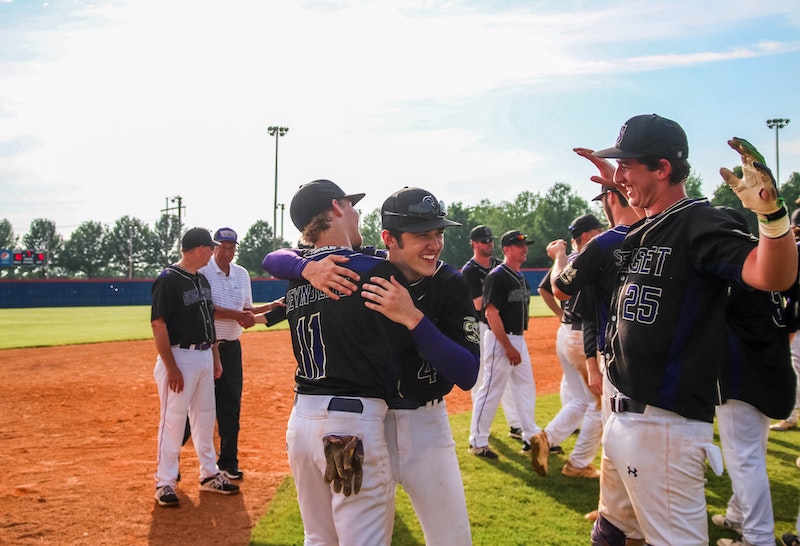 Stay Big/Stay Together
We have a variety of large Gulf Shores vacation rental homes that offer the opportunity to have everyone under one roof where they are easy to keep track of, without the worry of whether the people staying down the hall will appreciate youthful exuberance. You'll also have some larger gathering and dining spaces conducive to a team bonding experience, and convenient meal options. 
Park Your Bus
Nearly all of our Gulf Shores rental homes have large enough driveways to accommodate a school bus, a charter bus, or multiple vans. You can even bring an equipment trailer. 
Meals, Meals, Meals
While you may want to do a restaurant meal or two, you can save a lot of money and have a really relaxed experience if you can eat at your team's home-away-from-home. Having a stocked kitchen that was designed for family reunions & team visits, you'll have plenty of space (and refrigerators, and stoves) to cook a meal, or to bring in a meal and eat at your own convenience. Hog Wild and Mo's Barbeque both do a great job prepping a big meal to enjoy at your big beach house. For a coastal treat, you can do a low country boil the easy way—have Rouse's steam the shrimp for you while you boil small red potatoes, half ears of corn (frozen work fine) and sausage in Old Bay seasoning. A great place to eat out is Luna's Eat & Drink. This family-friendly local favorite has a great outdoor area with long tables and lots of small food options that won't break the bank. And the food is FABULOUS!
Your Group, Your Pool
No need to worry whether there will be chairs to be able to sit together or if non-family friendly activities are going on if you have your own pool. It also makes it easy to be able to take a quick pool break if you have a really busy schedule. You can even serve a meal poolside. All of our largest homes have private pools, most of them are heated private pools.
Lots of bathrooms/Lots of laundry
Wherever possible, a private bath for each bedroom makes getting ready fast and easy. Especially when everyone is getting ready at the same time. You'll also find many of our large Gulf Shores homes have two or three or four sets of washers & dryers and we provide laundry detergent so it is easier to have your uniforms ready to wear the next day.
Whether you are traveling to Gulf Shores, Alabama for a USSSA Baseball World Series Tournament, a soccer, volleyball or softball tournament, or for the Alabama state high school track & field meet, we hope you have a great trip to our area. We would love to help you find a Gulf Shores house rental that provides a great experience for your team.
You May Also Be Interested In