The Alabama Gulf Coast has always been home to sea wrecks plus a wide array of sea life including stingrays, crabs, jellyfish, octopi, snapper, algae and mollusks. But thanks to recent efforts by the Alabama Gulf Coast Reef and Restoration Foundation, the largest artificial reef program in the United States now offers even more to explore. There are a number of great sites right off the shores of Gulf Shores and Orange Beach you can explore while you are staying at Gulf Shores Vacation Rentals. The latest chapter of Gulf Coast reef development includes several new dive sites.
Top Reasons it's the Perfect Time to Try Diving in Gulf Shores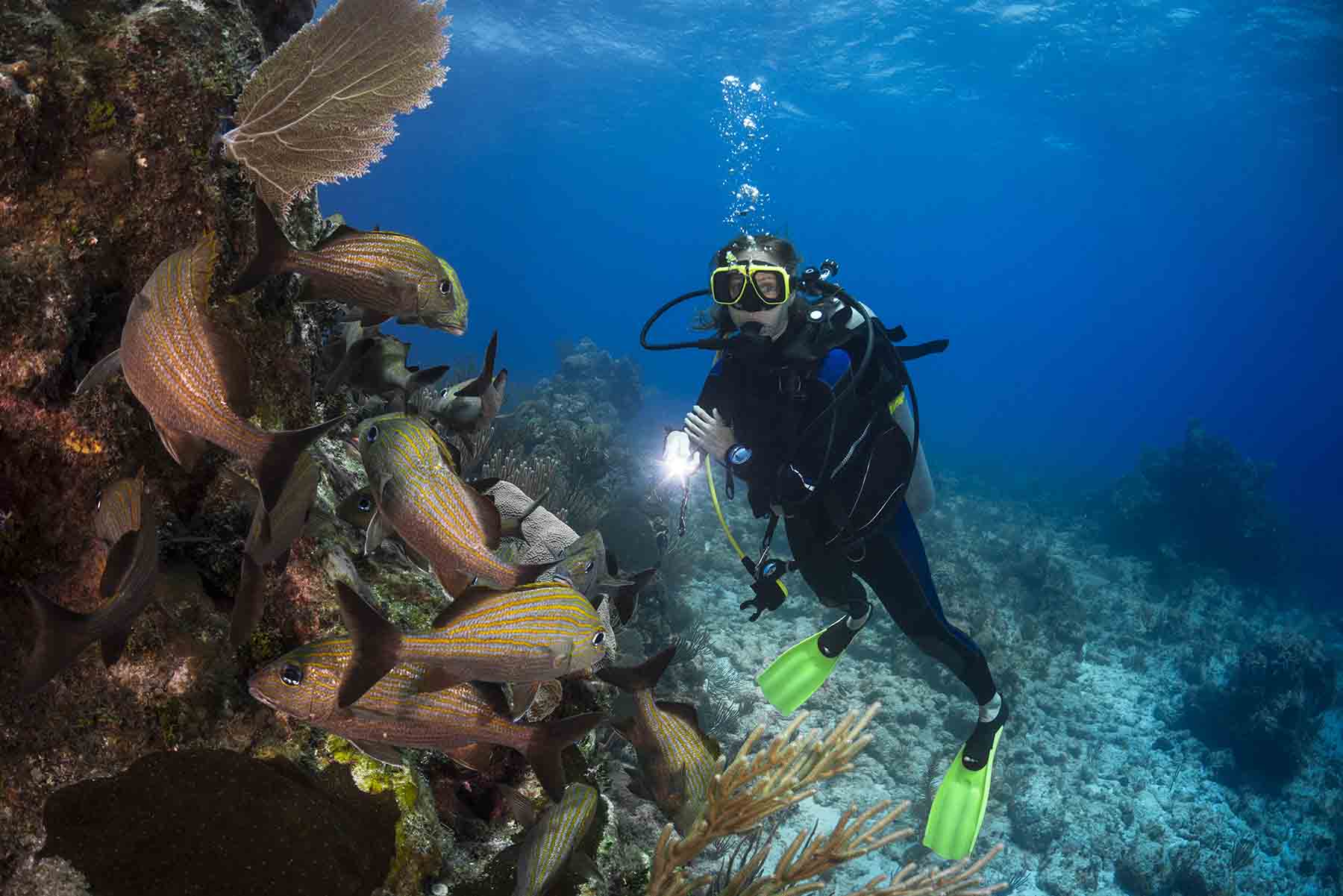 #1 - New Sunken Ships to Explore
New Venture is the latest big addition to local diving sites. Sunk in June 2018 in 120 feet of water off Orange Beach. With the pilothouse sitting about 57 feet below the surface, even beginners with the lowest dive certification can enjoy diving the site on a calm day. These ships provide interesting intact structures for divers, and benefit the environment by providing habitat, both shelter from predators and food foraging opportunities, that help increase the population of these species. It is interesting to see how they sink these ships
The LuLu was the beginning of this chapter. In 2013, the 271 foot decommissioned freighter, dubbed The LuLu after Lucy Buffett, owner of LuLu's Restaurant, was purposely sunk to provide new habitat for both wildlife and divers. Just 17 miles offshore, the top of the wreck is just 55 feet below the surface so it is a great choice for even beginning divers. Reaching a total depth of 112 feet from the surface, it's large holds and multiple decks provide lots of room for marine life to call home and for divers to explore.
The Capt Shirley Brown, a 128 foot former dinner and party boat, joined in June 2015 in 85 feet of water. It is a great option for divers with advanced open water certification.
#2 - Poseidon's Playground
A great spot for youth and novice divers, and weddings, too! Poseidon's Playground is a near shore reef designed in part to be an interesting place to train youth divers. It is the perfect depth for novices of all ages. It includes statues of such mythological figures as Poseidon, Apollo and Venue as well as a grouper reef with small aquatic statues. In 2015, a shell-covered cross was added to provide a venue for underwater wedding ceremonies at this site.
#3 - The Whiskey Wreck and Paddle Wheeler
Close to Home away from Home. These are right in the neighborhood if you are staying at one of our West Beach homes in Gulf Shores. Both are shallow enough for snorkeling or diving.
Whiskey Wreck: Located in just 15 to 25 feet of water, the Whiskey Wreck, an old Spanish Rum Runner, is 150 yards due south of Bahama Bob's restaurant in the West Beach area of Gulf. The wreck covers approximately 300 yards just beyond the sand bar and is perfect for snorkeling or a shallow dive. USA Today even recommended night diving on the Whiskey Wreck but we'll stick with star gazing from the shore.
Paddle Wheeler: Paddle Wheeler is west of Lagoon Pass in 8 to 20 feet of water. With fewer snorkelers at this quiet site you are likely to see more marine life.
Plan the Ultimate Gulf Shores Dive Trip
Down Under Dive Shop and Gary's Gulf Dive Charters are two local outfitters that can help you arrange a trip or gear for any of these local snorkeling or diving adventures. Find the perfect vacation home for your dive trip with Gulf Shores Vacation Rentals and download our vacation guide to plan the rest of your trip.
Browse Gulf Shores Vacation Homes
You May Also Be Interested In